There's a tear in my beer
'cause I'm cryin' for you,dear
you are on my lonely mind.
And into these past few beers
I have shed a million tears.
You are on my lonely mind
- Hank Williams
My paternal grandfather doesn't trust banks.
I wouldn't be surprised if he had some money squirreled away under a mattress in his bedroom. He's never voted for a republican;
He's what some folks used to call a Yellow Dog Democrat - "he'd vote for a yellow dog before he'd vote for a republican".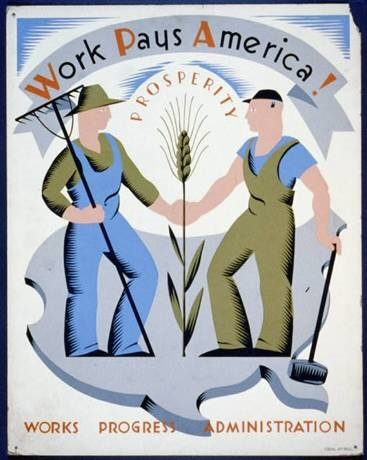 Ralph grew up in the depression.
Some of his earliest and most painful memories are of the bank taking his father's home and farm when he couldn't make the mortgage payment.
The family had to move to town and his family's only relief was the United States government.
In 1935 The Works Progress Administration put his father back to work and his family on the road to recovery.
Consequently Ralph trusts the government….that is the democrats in the government. (But enough of the politics; we'll get enough of that in the coming months).
Those early painful memories of loss and uncertainty charted a path for a boy who carried a tender heart along with a few bitter memories through his long life.
When he lost his wife, Priscilla, to lung cancer when she was only in her early fifties, his "heartache" became even more of a defining characteristic.
Deeply grieved by the loss but determined to shower his grandchildren with the love that his wife would have lavished upon them, our relationship with Grandpa grew in beautifully complex and bittersweet ways.
In his desire to fill the gap he and I began to talk more than ever when I was in my teens.
He was a confidant and bulwark of unconditional love.
I remember him telling me when I was approaching the age of 21 why he didn't dare drink "too" much anymore.
He explained that when he was a younger man and would over-indulge he would go on what he called a "crying jag".
He defined a crying jag as uncontrollable weeping. It wasn't hard to imagine.
As long as I can remember, tears for my Grandfather were instantly accessible and always a moment away. The mere mention of a particular
Bob Wills and The Texas Playboys
song (Western Swing was always favorite music to dance to with Priscilla) or a certain look from his great-grandchildren these days can send him to place that seems somehow emotionally beyond his control.
6 years ago, at the age of 80, Ralph finally left the Oklahoma/Texas region and made a trip to New York City to visit Megan and me -
It was a moving thing to behold.
After three connections (only the second or third flight of his life), long delays, and a bus ride through the Holland Tunnel, he stepped into his first NYC Taxi Cab.
..t
hen it hit him.
Tears streamed down his weathered face as the cab driver swerved up Amsterdam Avenue and crossed Broadway honking and cursing another cab in English but with a distinctly Middle Eastern dialect. Megan and I considered that his trip might not be off to a great start if he was terrified of taxis.
Concerned, we asked, "Grandpa, is everything OK?".
With trembling lips and a glimmer in his eye he answered, "I can't believe it, It's really true.
I've heard it said and I've seen it in movies but
these cab rides really are crazy!"
These were tears I'd not seen from him before - tears of confirmation. These were tears representing joy that, at the age of 80, the knowledge hidden in his heart had finally been confirmed by his experience.
Even in laughter the heart may ache, and the end of joy may be grief.
- Proverbs 14:13
Whether they be tears of awe-inspired joy, devastating sadness or deep confirmation, because of his vulnerability, humility and
weakness (read "broken hearted-ness") my Grandfather continues to bring my family quite literally face to face with the "over-whelming" pain that is just beneath the surface of life lived in world where sin and it's resultant fragmentation, death and disillusionment still reign. To be sure what is to be is not yet.
Paradoxically even beauty can serve as a reminder that life, while unfathomably valuable, is also slipping away from us like sands through the hourglass. The divine beauty of The Grand Canyon or The Tetons, for instance, ought confirm deep with in us that we have zero to do with creation and cannot add to or diminish it. Artist Wayne White remarks in his new Bio-Documentary that, "it's so beautiful it hurts my feelings."
There were tears of joy at my children's births, on my wedding day and occasionally there are tears of deep connection in great movies (Roberto Benigni's
Life Is Beautiful
, for instance, slays me every time!). For some strange reason I love crying; perhaps it's because I cry less frequently as I've grown older. But in this way I'm still learning from Grandpa.
In his timeless wisdom King Solomon wrote:
I have seen the burden God has laid on the human race.
He has made everything beautiful in its time. He has also set eternity in the human heart; yet no one can fathom what God has done from beginning to end. - Ecclesiastes 3:10-11
Inevitably life hands us all less than we hope for, loved ones are taken from us and we look to temporal things in the material world to meet our needs that cannot. Eternity has been placed in the hearts of men, yet we suffer. There must be more.
Simply put: we cannot see the future. In times of mourning and in times of weeping (Eccl. 3:4) the Christian is propelled by the Spirit within to deeper faith, while others are lost in their utter desperation. St. Paul described the cyclical and paradoxical power of suffering carried by faith to it's proper end...
We

also rejoice in our sufferings, because we know that suffering produces perseverance; perseverance, character; and character, hope. And hope does not disappoint us, because God has poured out his love into our hearts by the Holy Spirit, whom he has given us.
- Romans 5:3-5
Tim Keller writes that "what we believe about our future changes us presently". As I read The Bible and learn more of The Gospel of Jesus Christ I am drawn more deeply into this gift of hope and changed by it and hope does not disappoint - it is having its way with me.
Christ inaugurated a new heaven and will "reconcile to himself all things" (Col 1:20) in the new earth where joys will never cease and the sons and daughters of God will be satisfied eternally. We are awaiting the final consummation of all things when The Spirit within us will be reunited with The Creator and The Son. Christians await the redemption of our bodies and a world of dissatisfaction.... and we do not wait in vain.
I've got no home, I've got no home, I've got no home - but I've got a destination.
Sorry Clapton, for me there
will
definitely be
Tears in Heaven!
I look forward to weeping on that day of new life.
When this life ends and we are enveloped by the love of God in full, seeing the face of his Son, Jesus, whose death purchased our eternal lives, may the confirmation of all that we've hoped for send tears of joy never ending down our faces.
Here's to the tears - a signpost for us of the redemption that is to come.
Blessings,
matt
This Week

* Monday - Mens Lunch - The Explicit Gospel by Matt Chandler - Chapter 1 - Dakota's Steakhouse - 12pm


* Wednesday - Mens AM Book Study - Chapter 9, The Explicit Gospel by Matt Chandler at 7am - 2 American Center, 5th Floor (Ritcheson Law Firm)

* Sunday - The Magills w/ The Downtowners at Bethel Bible North Campus - The Broadway Building - 10am service
Please pray as we continue to meet with couples who by
The Spirit seek to display Christ's covenant-keeping love to the world around them.
TO SUPPORT B3 MINISTRIES CLICK HERE